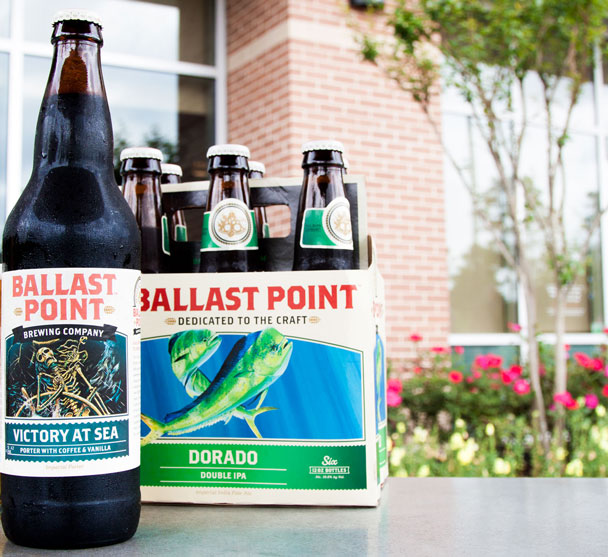 Our First Friday beer event – Tap Takeover – is held on the first Friday night of each month and features a different local brewery. Meet us at The Kitchen for our March Tap Takeover with Ballast Point! Enjoy $5 pints, free tastings and more on Friday, March 1 from 6-9 p.m.!
Lineup: Coming soon!
About Ballast Point:
Ballast Point Brewing Company started in 1996 as a small group of San Diego home brewers. They explore tastes and techniques to create adventurous and award-winning beers for all to enjoy. Most recently, they were chosen as the first-ever brewery to open in Downtown Disney.