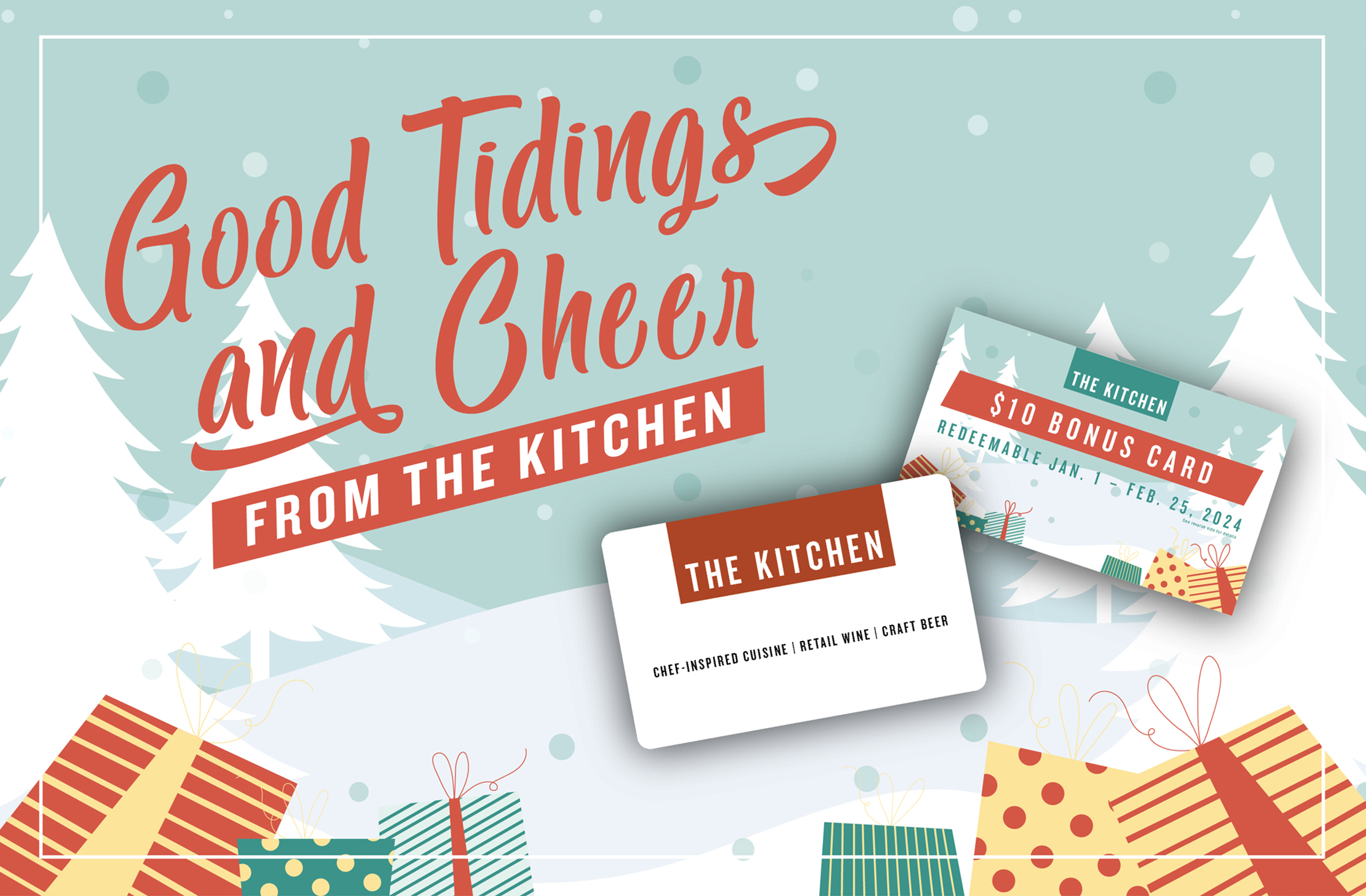 Good things come to those who gift. From Black Friday through New Year's Eve, purchase a $50 gift card at The Kitchen and receive a $10 bonus card in return!
Our gift cards are good for everything from lunch, brunch, dinner or anything in between. They're easy to wrap, make great stocking stuffers and will help make your holiday shopping a breeze!
Offer ends Sunday, Dec. 31, 2023 and is available in-store only.
Can't make it to The Kitchen? Order your gift cards online! ($10 bonus gift card promotion not applicable.)