We're excited to bring you our newest menus at The Kitchen! We've made room for many new creations across breakfast, weekend brunch, lunch and dinner. Our vision is to keep our menus ever-changing and frequently feature new, chef-inspired dishes from Executive Chef Austin Simmons. Each section of our menus feature new flavors and favorites for you to discover. Here's a glimpse at a few exciting items!
Breakfast and Weekend Brunch Menu | Breakfast served weekdays from 7-10:30 a.m.; weekends from 7 a.m. to 3 p.m. Weekend Brunch served weekends from 9 a.m. to 3 p.m.
Lunch and Dinner Menu | Lunch and dinner served from 10:30 a.m. to close
If you like your breakfast and weekend brunch to be on the sweet side, we recommend our new Cinnamon Roll Pancakes with whipped cream cheese icing and whipped maple syrup.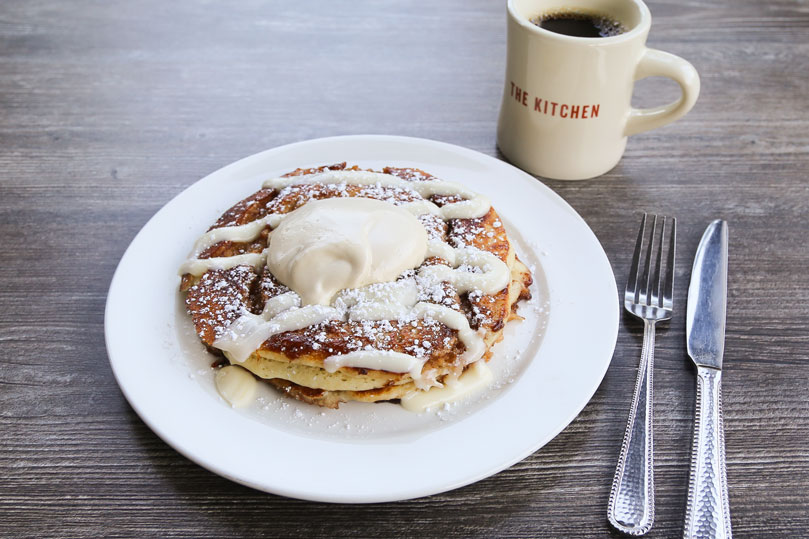 But if you prefer something savory in the morning instead, our new Southwest Steak & Eggs has you covered. It features chipotle tenderloin tips, two eggs your way, breakfast potatoes, side servings of pico de gallo, white cheddar and lemon pepper avocado, and your choice of warm flour or corn tortillas. You can even take $1 off any IPA on draft when you order this one!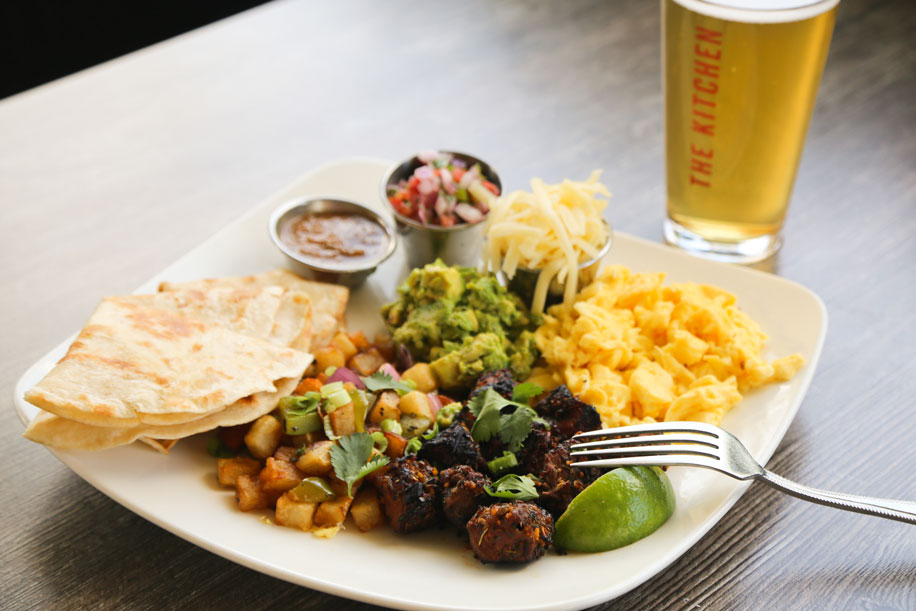 You'll find a brand new section on our weekend brunch, lunch and dinner menus called Healthy Inspirations. These dishes are lighter fare but full of flavor, especially our new Thai Peanut Chicken Wrap with sliced chicken, cabbage slaw, roasted red bell peppers, red onions, tomatoes, peanuts, scallions, cilantro, mint and Thai peanut dressing that's pressed between a spinach tortilla.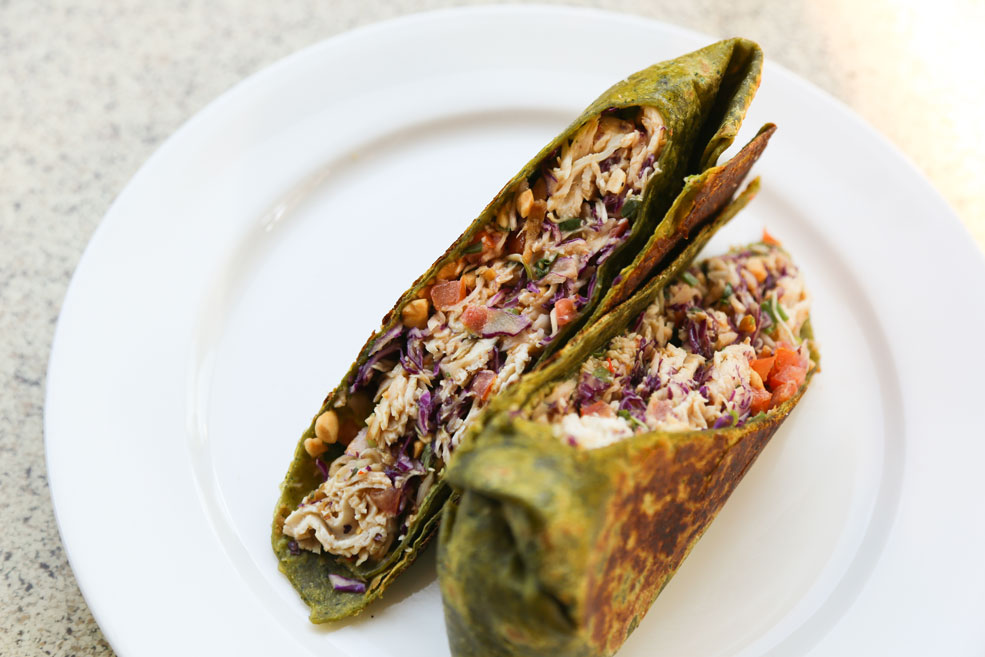 One of our favorite new burgers on our lunch and dinner menu is our Boudreaux Turkey Burger with Cajun turkey breast, mozzarella, Harissa aioli, baby arugula, tomatoes and red onions on a wheat bun. It's hearty and has a spicy kick that will really fuel the rest of your afternoon and evening!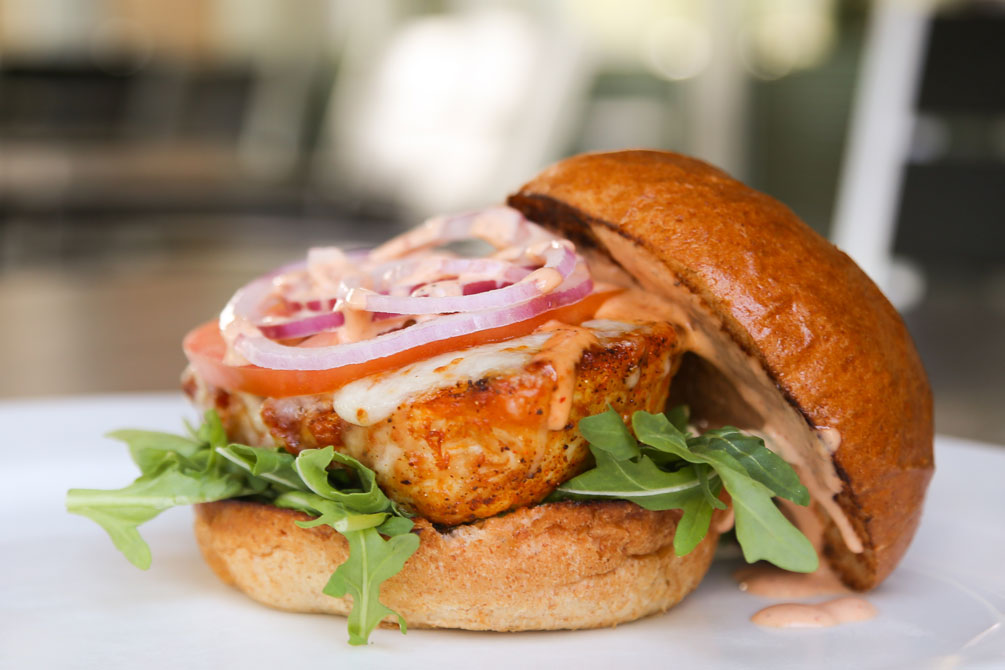 And one of our newest Kitchen Plates we're excited about is our Slow-braised & Oak-grilled Baby Back Ribs with a house-made rub, apricot barbecue sauce, mangoes, creamed corn and smashed sweet potatoes. While this comes as a half rack, a full rack option is available (and recommended!) if you're especially hungry!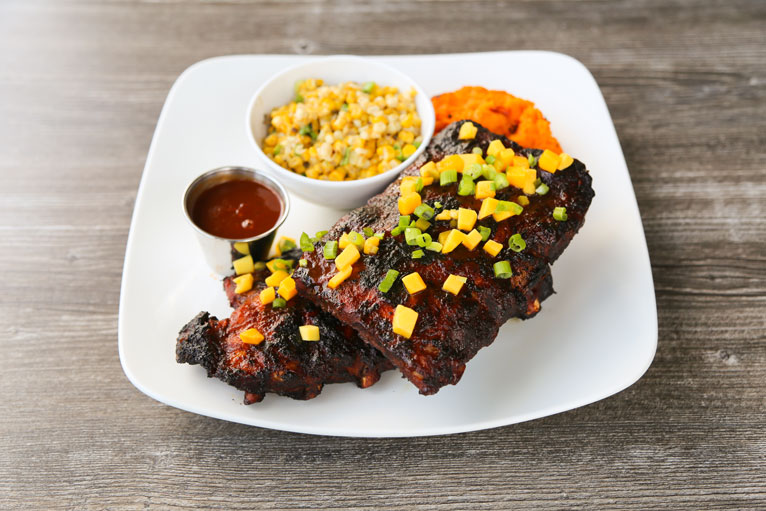 Don't forget, your meal can be enjoyed and paired with our retail wine and craft beer selections!
As you work your way around our new menus, we invite you to let us know what you think here. Your feedback about our new dishes, or even dishes that you miss from previous menus, will help shape our future ones and inspire special features. We're thrilled to have you try these new items and look forward to hearing from you!