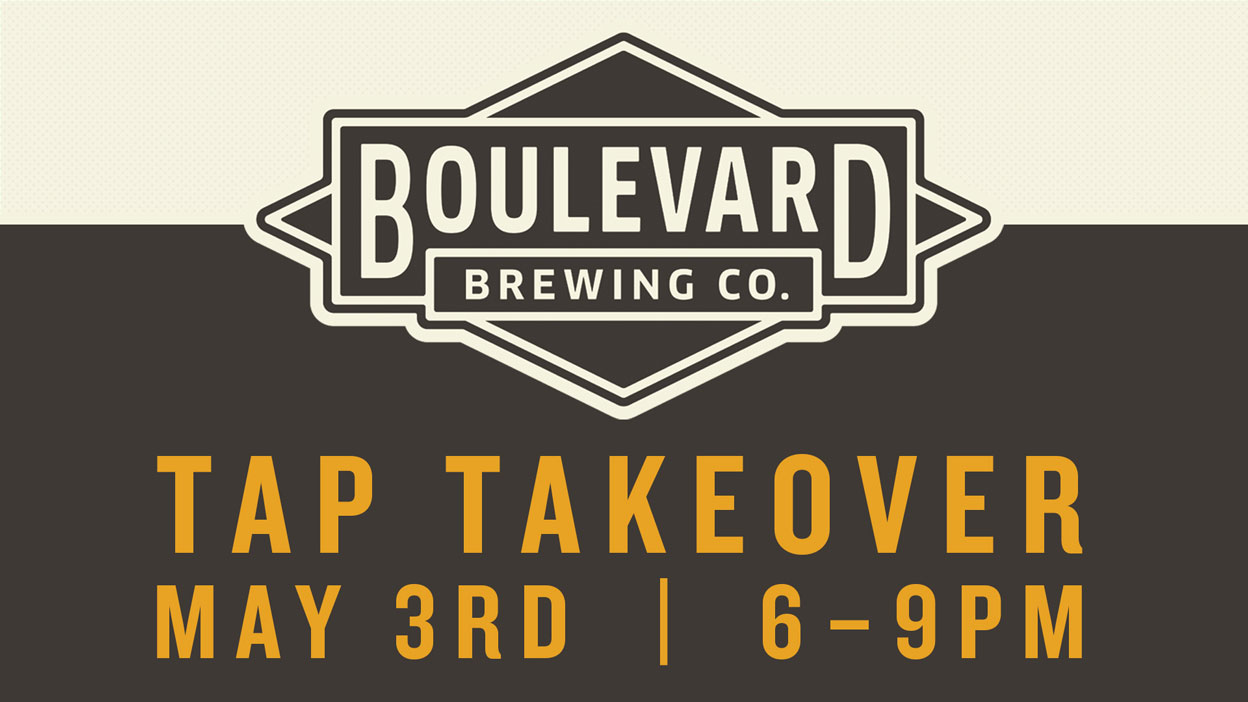 Our First Friday beer event – Tap Takeover – is held on the first Friday night of each month and features a different local brewery. Join us on Friday, May 3 as we welcome Boulevard Brewing Co. with $5 pints, free tastings and other specials from 6-9 p.m.!
Lineup:
Tank 7 – Farmhouse Ale
Rye on Rye – Rye Barrel Aged Stout
Whiskey Barrel Stout – Barrel Aged Stout
The Calling – Double IPA
Jam Band – Berry Ale
Space Camper – IPA
About Boulevard Brewing Company:
Based out of Kanas City, Missouri, Boulevard Brewing Company was founded in 1989 and has since grown to become the largest specialty brewer in the Midwest. Their mission is to produce fresh, flavorful beers with distinctive character using the finest traditional ingredients and old and new brewing techniques. Boulevard's Unfiltered Wheat, an easy-drinking American-style wheat beer, is the best-selling craft beer in the Midwest and remains their most popular offering.
To see our upcoming Tap Takeovers, click here.