Celebrate mom with us at The Kitchen! We have three special Mother's Day features available this Friday through Sunday only, May 7-9. No reservations necessary!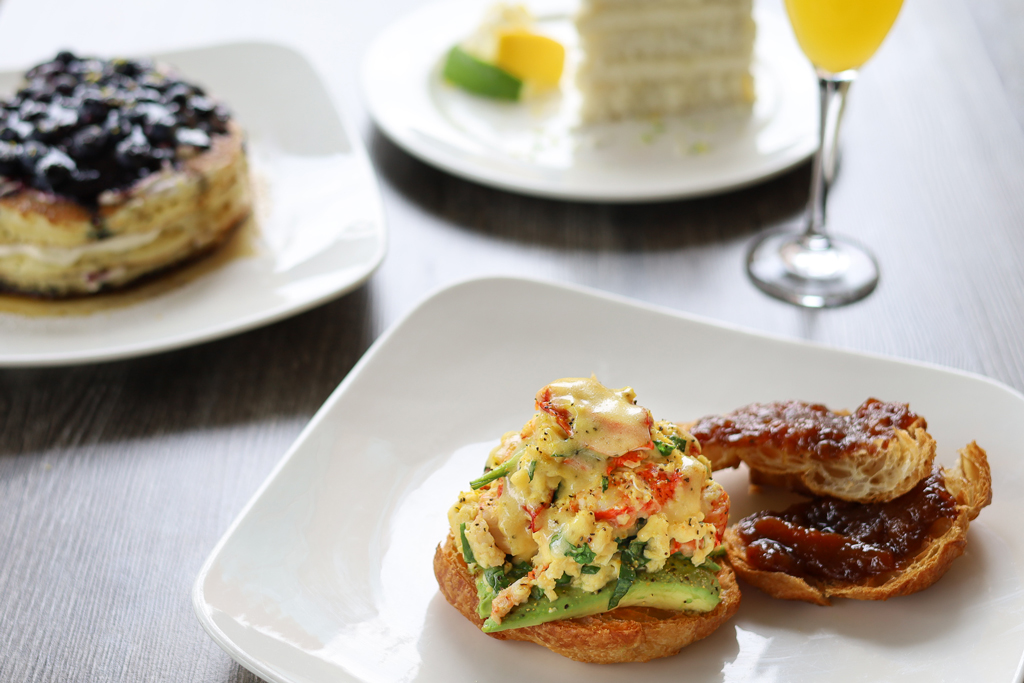 For a lovely start to her Mother's Day weekend, choose from our Lobster Avocado Croissant with scrambled eggs, lemon avocado and hollandaise for brunch. If she's looking for something on the sweeter side, then she'll love our fluffy stack of Lemonade Blueberry Pancakes with lemon butter cream, blueberries and blueberry preserves. Both of these features are available during breakfast on Friday (8-10:30 a.m.) and weekend brunch (7 a.m. to 3 p.m.). We also serve brunch drinks on weekends only. Is she a Bloody Mary fan? Try ours that's made dry sake. Does she prefer mimosas? We serve the traditional one, as well as a flight with tropical, prickly pear basil and mango lime mimosas.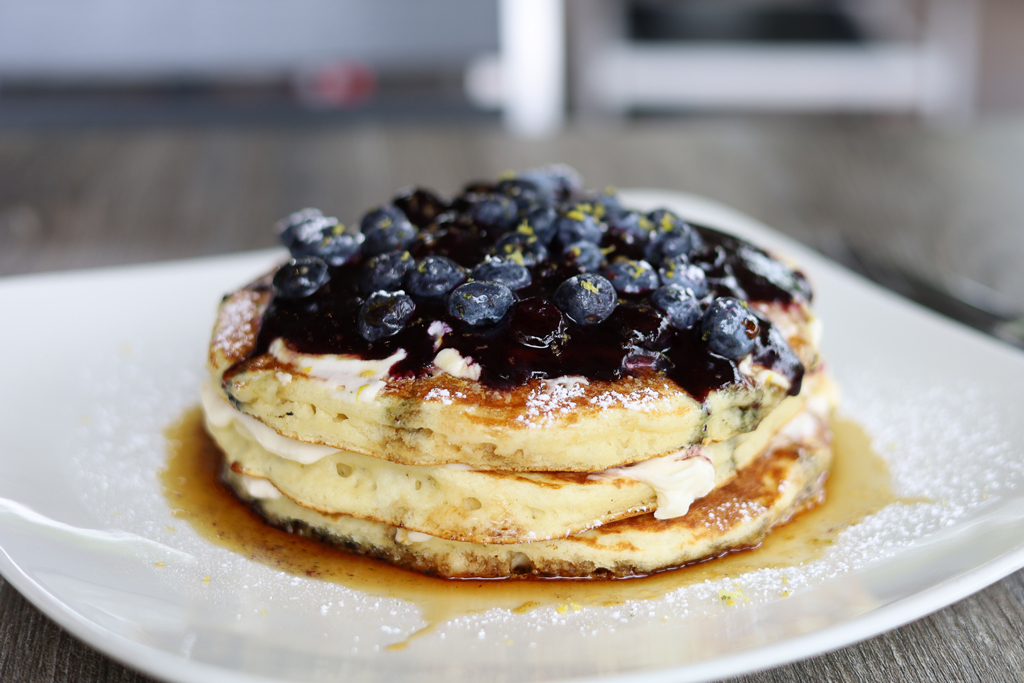 If you want to treat mom to a relaxing evening over dinner, we're featuring Mother's Filet with a 6 oz. tenderloin with chipotle hollandaise. As you wait for your meal, let her browse our boutique collection of wines and pick one out to pair with dinner. We'll open it for you without a corkage fee. Finally, don't forget dessert! Check out our dessert case with treats like pecan pie brownies, tiramisu and a selection of cakes including "Missy's Lemon Cake."
Mother's Day Features
Lobster Avocado Croissant $18
Scrambled eggs, lemon avocado, hollandaise, herbs, peach preserves
Lemonade Blueberry Pancakes $12
Lemon butter cream, blueberries and blueberry preserves, powdered sugar, lemon zest, maple syrup
Mother's Filet $25
6 oz. tenderloin, sweet mashed potatoes, oak-grilled asparagus, chipotle hollandaise, toasted baguette
To view our full menus, click here. Please note, our online ordering platform is closed for orders this weekend to ensure the best experience possible for our guests dining in.