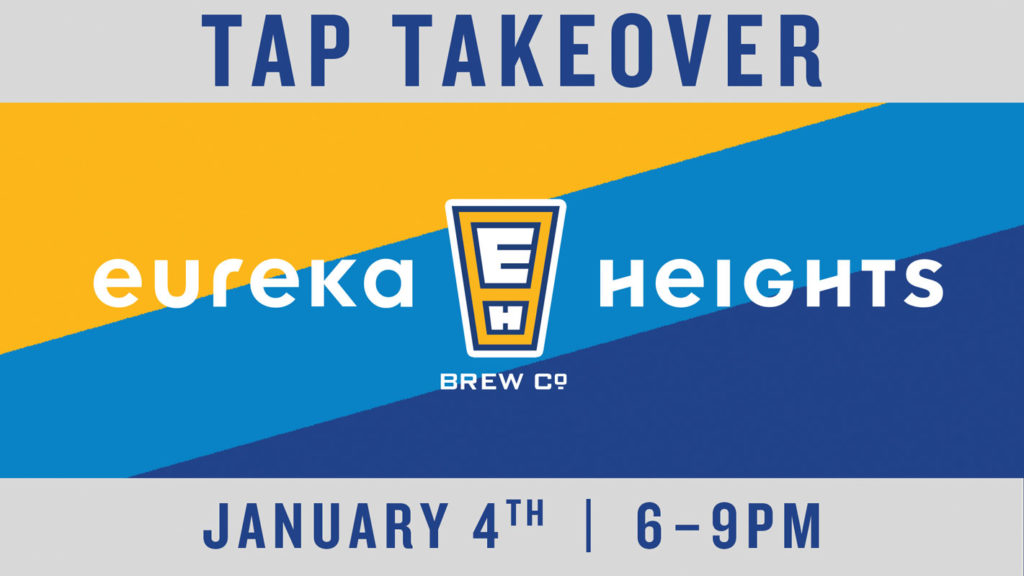 Our First Friday beer event – Tap Takeover – is held on the first Friday night of each month and features a different local brewery. Meet us at The Kitchen for our first Tap Takeover of 2019 with Houston's own Eureka Heights Brew Co.! Enjoy $5 pints, free tastings and more on Friday, Jan. 4 from 6-9 p.m.!

Lineup:
Palate Fatigue, Double IPA
Knight Ryder, Stout
Mini Boss, IPA
Buckle Bunny, Cream Ale
Wicket Awesome, English Bitter
Space Train, IPA


About Eureka Heights Brew Co.:
Named after the fault line that runs under the brewery, Eureka Heights Brewing Company was started in 2016 by three couples who shared a love of home brewing. They offer year-round brews that are always crisp, flavorful and (mostly) low alcohol, along with seasonal stouts. Visit their Tap Room at 941 W 18th St. in Houston.