Looking for a unique Christmas Gift that features local chefs and favorite recipes, including our own Fairytale Pumpkin Soup? Join us at The Kitchen on December 19th to meet authors Erin M. Hicks & Jodie Eisenhardt along with Chef Austin Simmons.
Visit the Kitchen on Wednesday Night, December 19th from 6pm to 8pm to purchase a copy of Houston Soups & Sips autographed by the authors, along with our own Chef Austin Simmons.
Erin is the author of the Houston Classic Cookbook series, which includes Houston Classic Desserts, Houston Classic Mexican Recipes, Houston Classic Seafood, as well as Houston Small Plates & Sips and Houston Soups & Sips.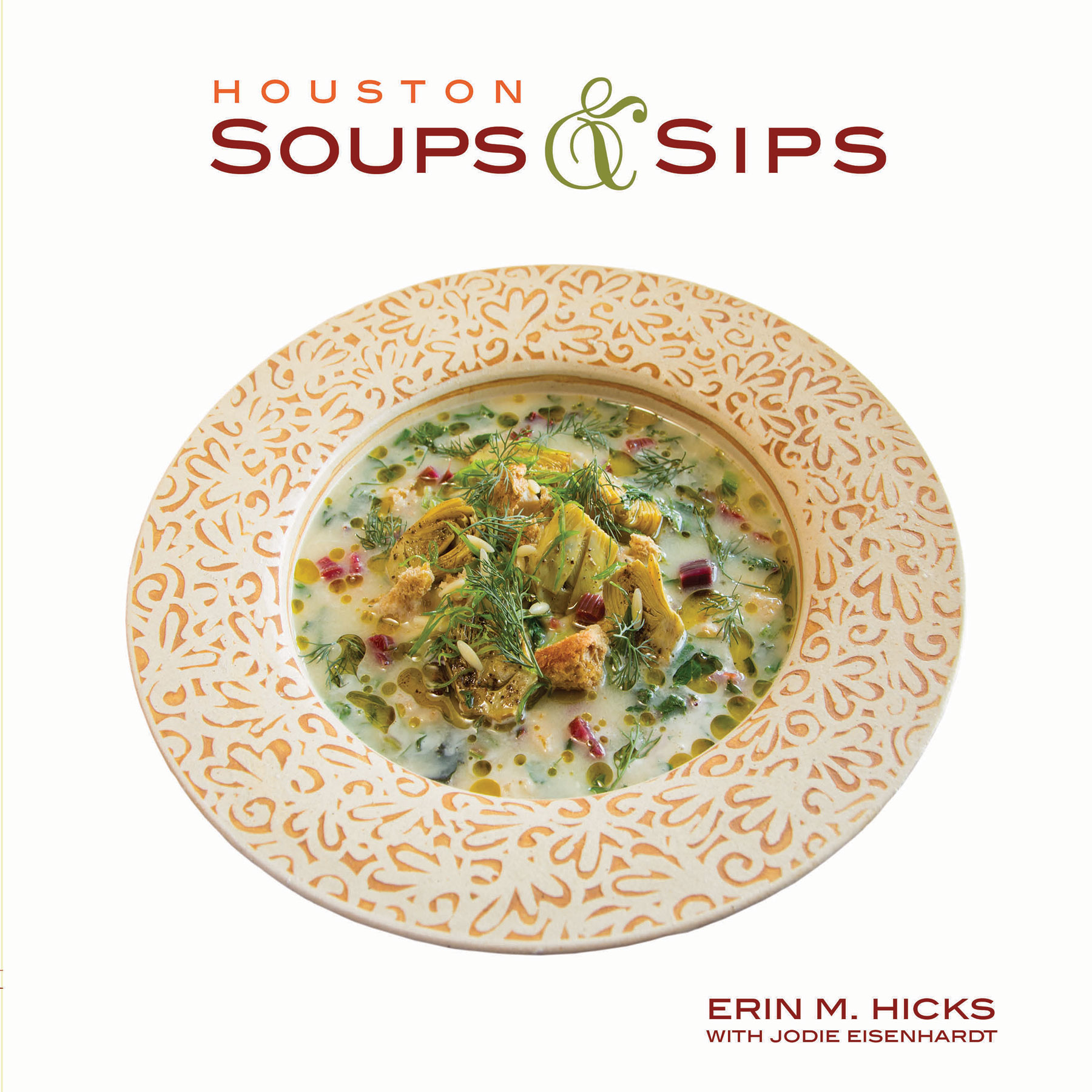 HOUSTON SOUPS & SIPS
Houston Soups & Sips highlights sixty of the most sought-after soup recipes from the Houston's favorite restaurant kitchens, along with wine and beer pairings for all. The recipes reflect the range and diversity of Houston's cuisine. With each recipe being home-kitchen tested, there are plenty of musings and tips to ensure success for each irresistible, yet easy-to-prepare entry.