Introducing 'Missy's Lemon Cake', a delicious Spring Time cake that gives back!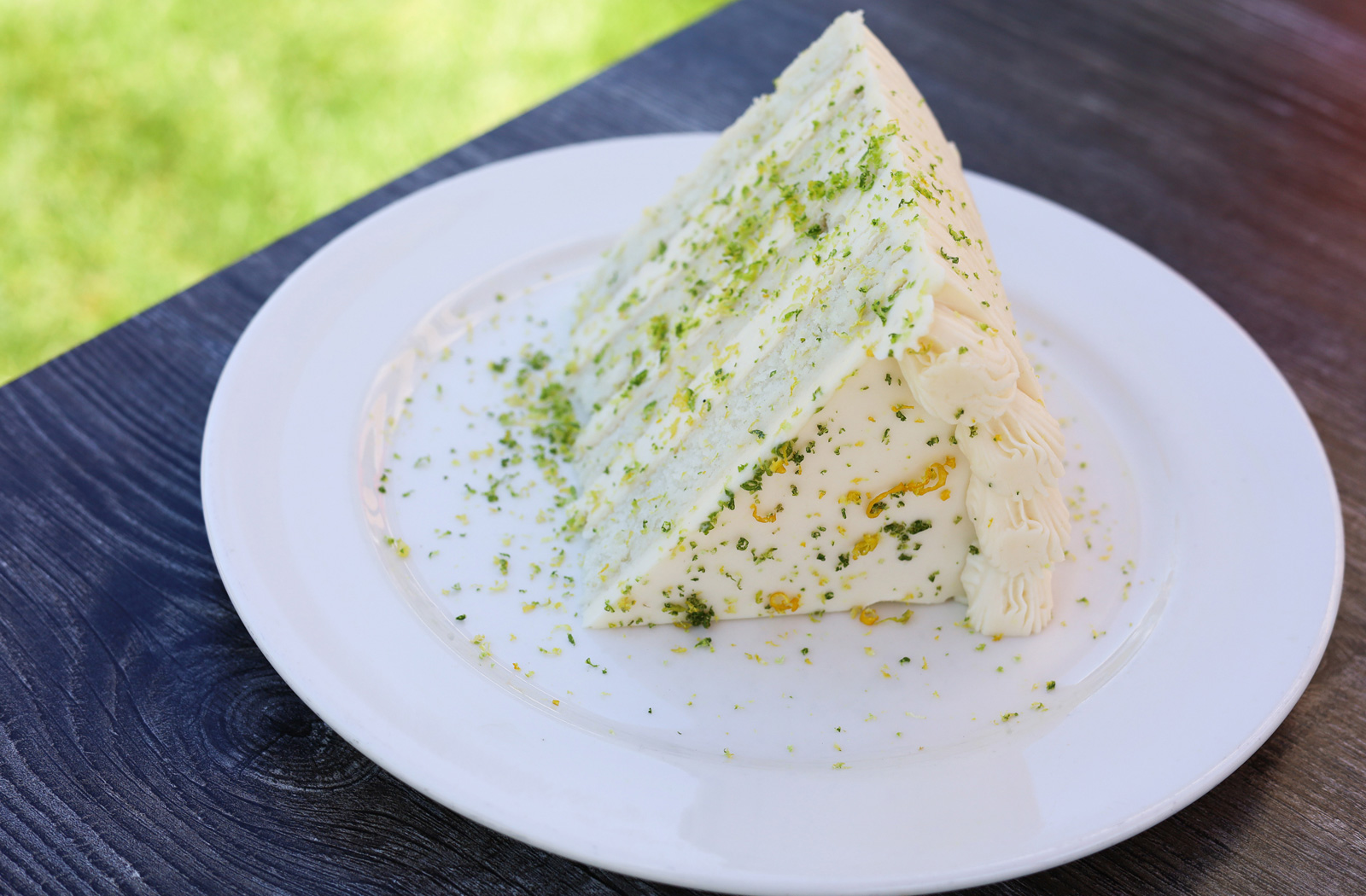 This lemon cake is handcrafted by our chef in-house and available to purchase as a whole cake ($59) or by the slice ($8) for dine-in and to-go.
Mr. Herndon reached out to Chef Austin Simmons and requested a special lemon cake for Mrs. Herndon's birthday. The result was so delicious, we decided to offer it as a regular menu item at The Kitchen. The cake's namesake, Missy Herndon, is the president and CEO of Interfaith of The Woodlands, and therefore we're donating a portion of proceeds from Missy's Lemon Cake sales to Interfaith of The Woodlands' Food Pantry.
Interfaith of The Woodlands' Food Pantry helps individuals and families in our community who are facing food insecurity. Services included providing backpacks of food for children who are at risk of hunger on weekends during the school year; delivering groceries to homebound seniors and assisting high need areas with its mobile food pantry. When you order a slice of Missy's Lemon Cake or purchase a whole one, you're helping our neighbors in need.
---
About Interfaith of The Woodlands
Interfaith of The Woodlands is a nonprofit social service agency providing numerous programs and services to meet the needs of The Woodlands and the surrounding area. For more information, visit woodlandsinterfaith.org