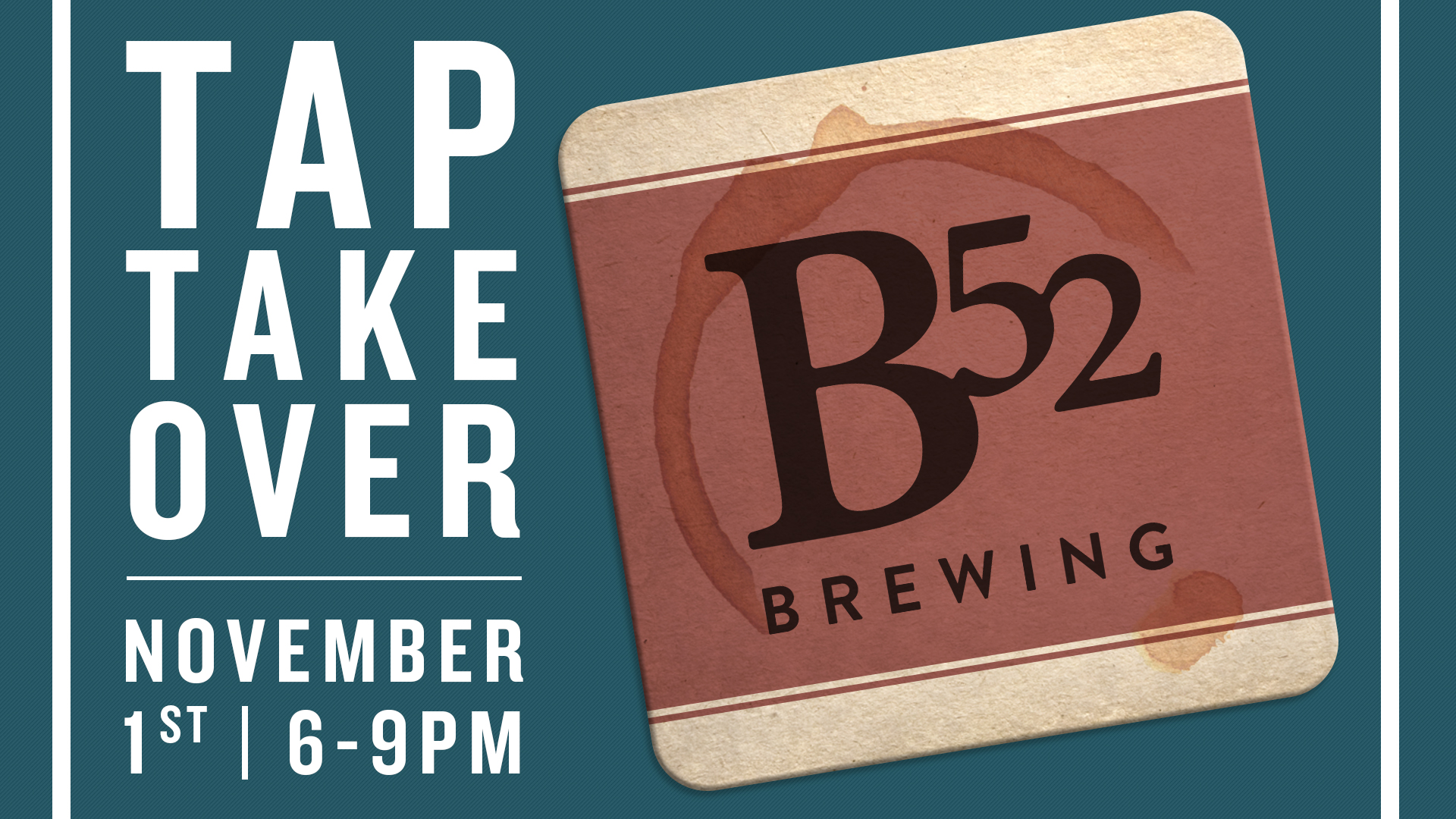 Our First Friday beer event – Tap Takeover – is held on the first Friday night of each month and features a different local brewery. This Friday, Nov. 1, our neighbors from B-52 Brewing will be joining us for $5 pours and complimentary tastings from 6-9 p.m.!
Lineup:
Before the Internet: Diggin in Crates (Double Milkshake IPA)
Before the Internet: Cursive (Double IPA)
Wheez the Juice (American Pale Ale)
Wheez the Shake (Milkshake IPA)
Payload Pils (German Pilsner)
About B-52 Brewing
To B-52 Brewing, they're not a brewery but a lab, where they experience and turn out unique, hand-crafted beverages from their seven-acre space in Conroe, Texas. Their main ingredient: risk. With their unique offerings of different styles and flavors, it's no wonder they were named "Best New Brewery in Texas" when they opened in 2014.