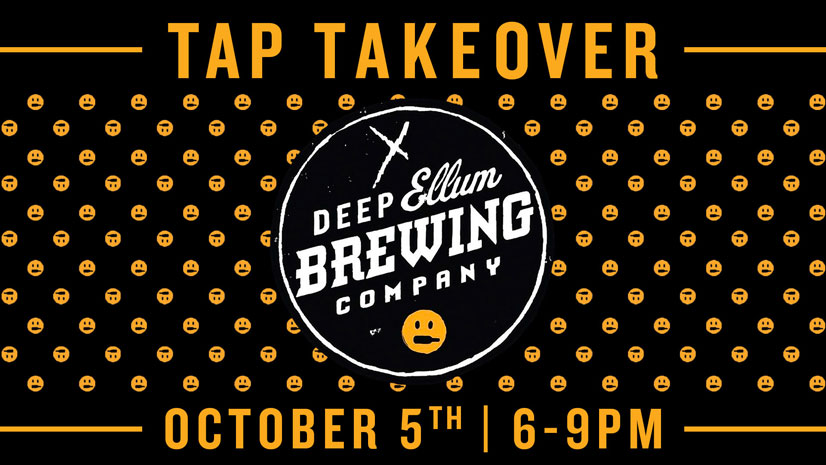 Our First Friday beer event – Tap Takeover – is held on the first Friday night of each month and features a different local brewery. Join us for our October Tap Takeover with Deep Ellum Brewing Company on Friday, Oct. 5 and enjoy $5 pints, free tastings and more from 6-9 p.m.!
Lineup:
Dallas Blonde – American Blonde Ale
Deep Ellum IPA – American India Pale Ale
Local Legend – Sweet Milk Stout
Dream Crusher – Double Rye India Pale Ale
Easy Peasy IPA – Session India Pale Ale
Play Date – American Sour Blonde Ale
About Deep Ellum Brewing Co.:
Between corporate breweries pumping out water-down beer to watching beer's good name being tarnished, the founders of Deep Ellum Brewing Company decided they had had enough. The four founders set up shop in Dallas neighborhood Deep Ellum and made a pledge (a Beerfesto, as they call it) to make their own beer their own way, never waste time with gimmicks, let their beer do the talking, never live or work in a dry county, remember their roots and to never serve a single glass of bad beer.