The Kitchen has a new lineup for brunch, lunch and dinner just in time for summer, longer days and weekends on the patio!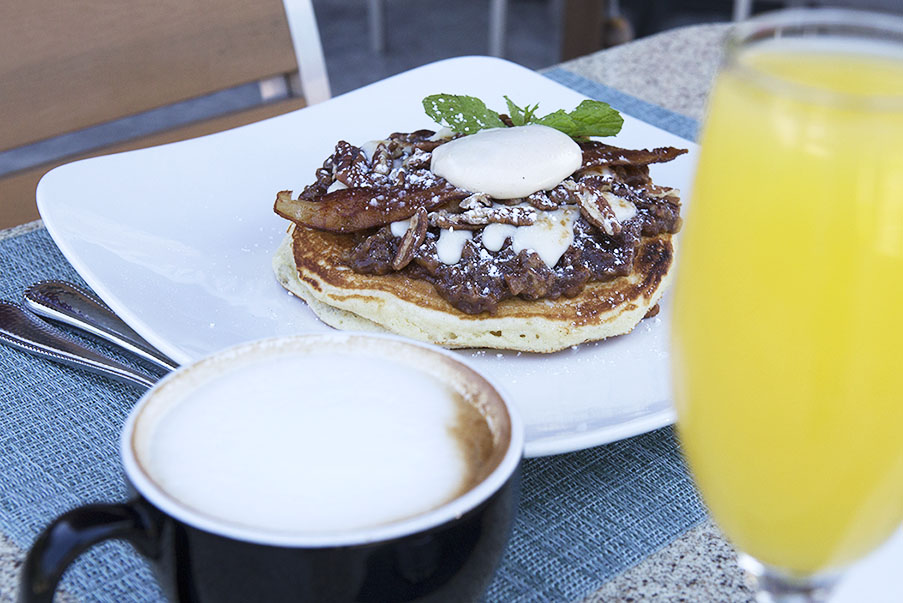 On the sweet side, we have Pecan Pie Pancakes with pecan pie filling, applewood smoked bacon, cream cheese icing and toasted pecans.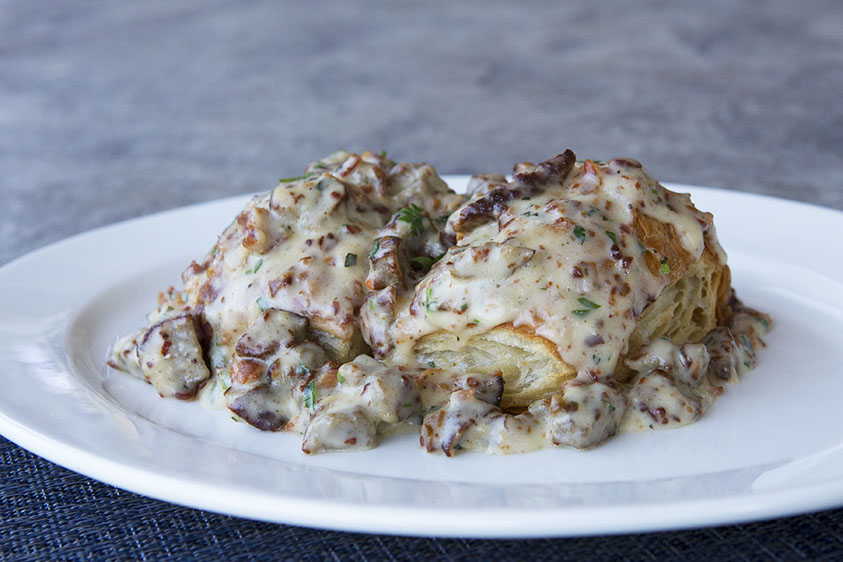 On the savory side, check out our Artisan Croissant "Biscuits & Gravy" with applewood smoked bacon, breakfast sausage and gravy, or our Croque Madame with black forest ham, Swiss cheese, dijon, béchamel sauce and a fried egg on sourdough toast.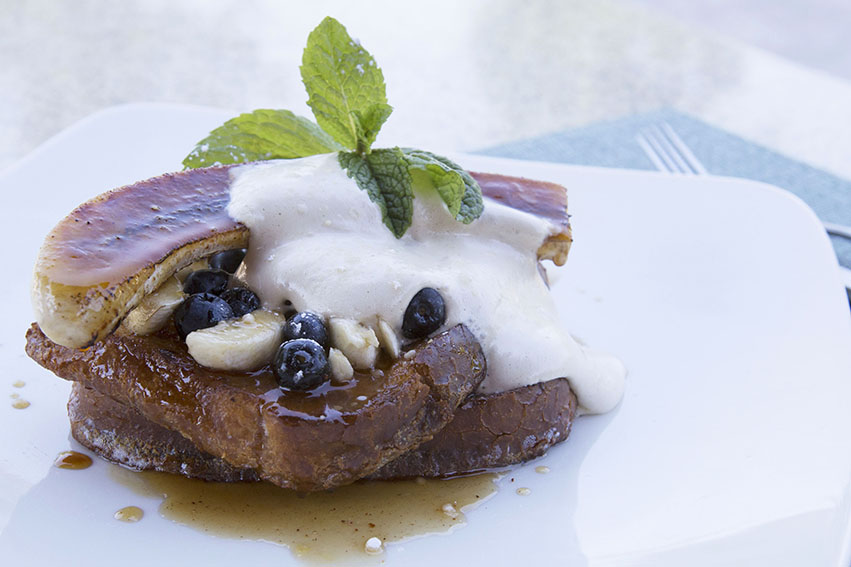 We've even given former brunch items at the Bistro a new home and a few updates like our Signature Cinnamon Roll, topped with pecan caramel sauce and whipped cream cheese icing; and our Bananas Foster Texas Cut French Toast which now has a brûléed banana topped with our whipped syrup.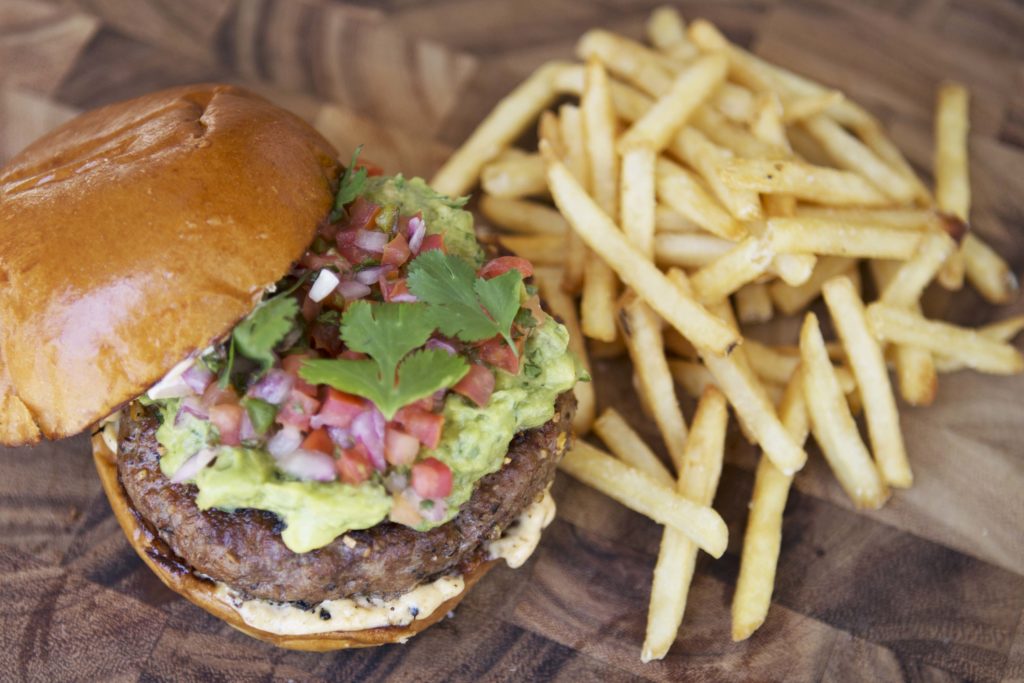 Chef Austin Simmons has added two new oak grilled burgers including an update to our Signature Bacon Jam Burger (now with truffle mustard!) and our Southwestern Lamb Burger with southwest seasoning, chipotle aioli, guacamole and pico de gallo on a challah bun.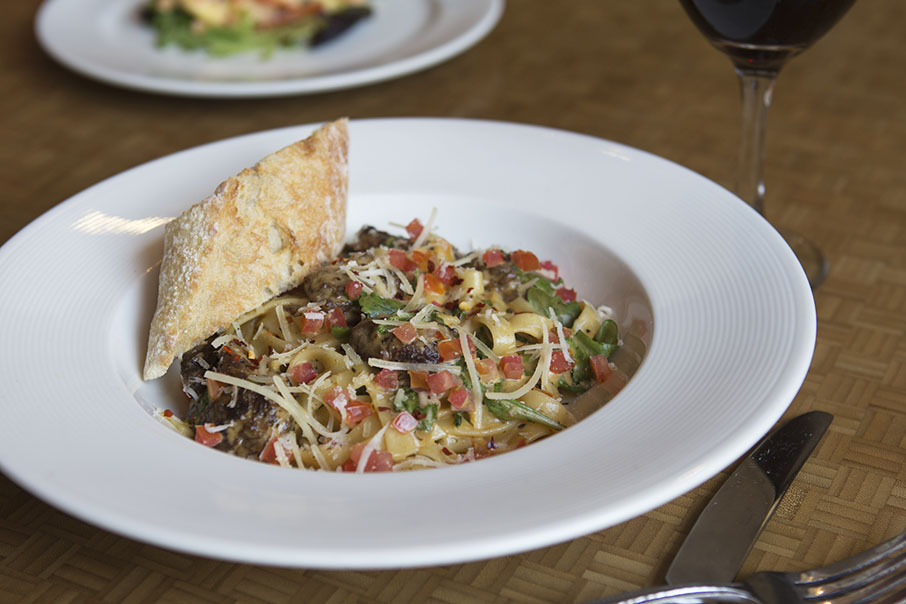 You'll also find two new pasta dishes: Tenderloin Brochette Chipotle Pasta with a white wine parmesan sauce, and Bolognese Pasta with Italian sausage and beef red sauce.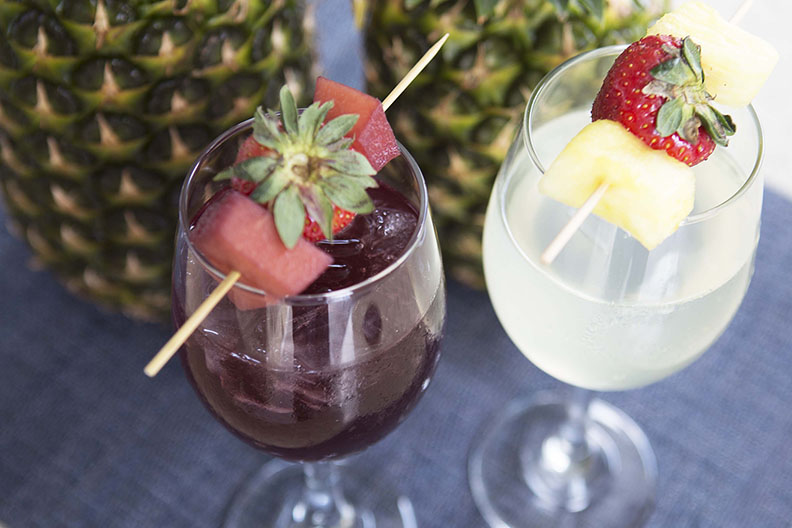 And don't miss our handcrafted batch of sangria available on weekends only, beginning Sunday, May 13! We soak fresh cut fruit into our blends of wine for three days before pouring you a glass at its prime. Our red sangria features a rotating red wine with cantaloupe and oranges, and our white sangria is made with white port, crushed green grapes and pineapple.
The Kitchen serves breakfast and brunch from 7 to 10:30 a.m. Monday through Friday, and 7 a.m. to 3 p.m. on weekends. We also offer a unique craft beer and retail wine selection to pair with your favorite dishes.
To view additional new dishes and our full menu, click here.