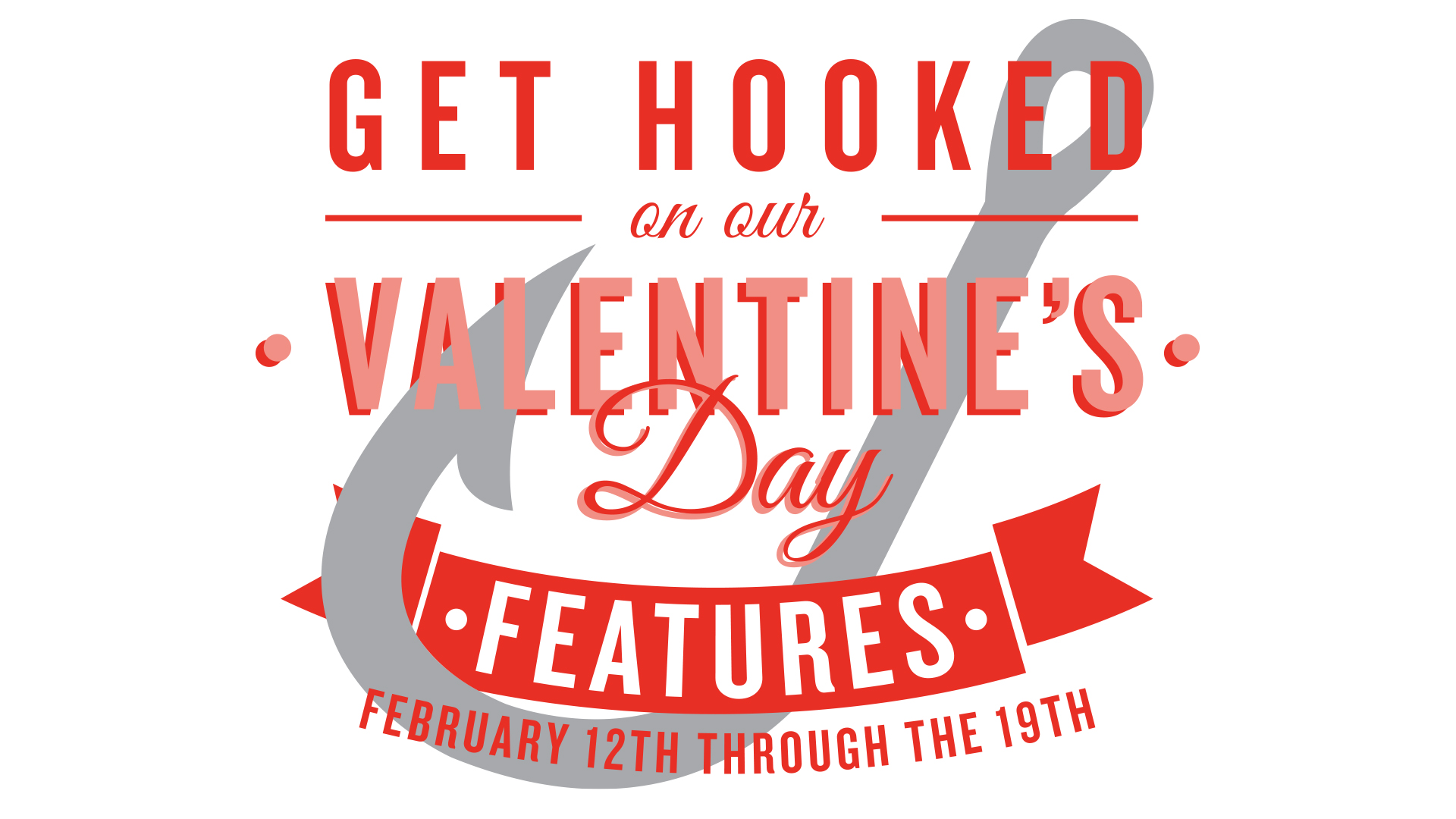 Our Valentine's Day features are a catch! Come in to The Kitchen for dinner and enjoy our Blue Crab-Crusted Angus Filet and wine pairing from Feb. 12-19! For dessert, indulge in our house-made Red Velvet Oreo Cheesecake or long stem chocolate-covered strawberries. You can also select a bottle of wine from our Wine District (no corkage fee!) to have with your dinner, or to gift over the romantic holiday.

BLUE CRAB-CRUSTED ANGUS FILET • 28
Butter whipped mashed potatoes, grilled asparagus and truffle hollandaise
WINE PAIRINGS
Enjoy Chef's Crab Cake feature paired with a glass of wine for only $3!
Tom Gore Chardonnay, 2018, California • 3
A chardonnay with intense aromas of ripe apple and pear, complemented by notes of brown spice and toasted oak.
Bulletin Place Cabernet Sauvignon, 2018, Australia • 3
An attractive fruit driven red with a full bouquet of fresh berries complemented by subtle French oak.